How can I quickly check every day if there are new loans I did not yet invest in?
The marketplace is sorted by listing date, with most recent loans on top.
The state of the buttons will help you navigate through the loans.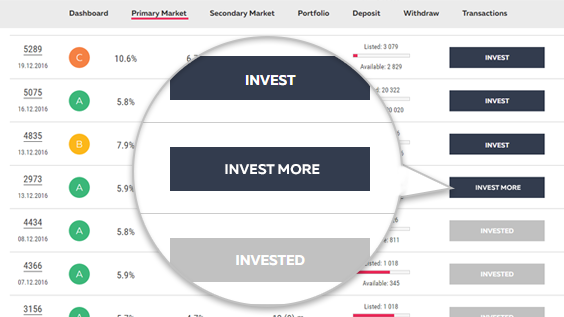 INVEST is how the button looks before your first investment.
INVEST MORE means that you already started to invest in this credit and can invest more funds.
INVESTED means that you can not continue to invest in this credit because of the rules for minimum and maximum investment. You can continue to invest in this and other loans once you put more funds in your account. Here you can learn more about the market rules.
---