The COVID crisis is giving a strong boost to the digitalization of our world, something we started with Klear 5 years ago in the field of Finance.
On Klear platform, everything is online, and it's done by people for people.
That's why we decided to illustrate the key moments of this journey with videos and pictures full of people and emotions.
Enjoy!
Jun 2015 – Starting in an apartment
On 1st of June, the first members of the team gathered at the apartment of Joanna and Lukasz: we were full of great ideas, a bit unorganized and it took us some time to structure the project… 😊
Then we moved to our first office on blvd. Nikola Vaptsarov and it took us till the end of the year to gather the amazing Klear team. Check these amazing videos about the making of Klear.
Oct 2015 – The first Beer2Beer event
From the very beginning, we had decided to share a lot about the project. One of the best ways was to invite anyone interested to meet us informally in a bar. To talk. To know the people behind Klear.
The first Beer-to-Beer event occurred at JJ Murphy's bar. This super friendly evening and the many others organized later were an invaluable source of feedback and ideas which helped us a lot. Thank you dear all supporters!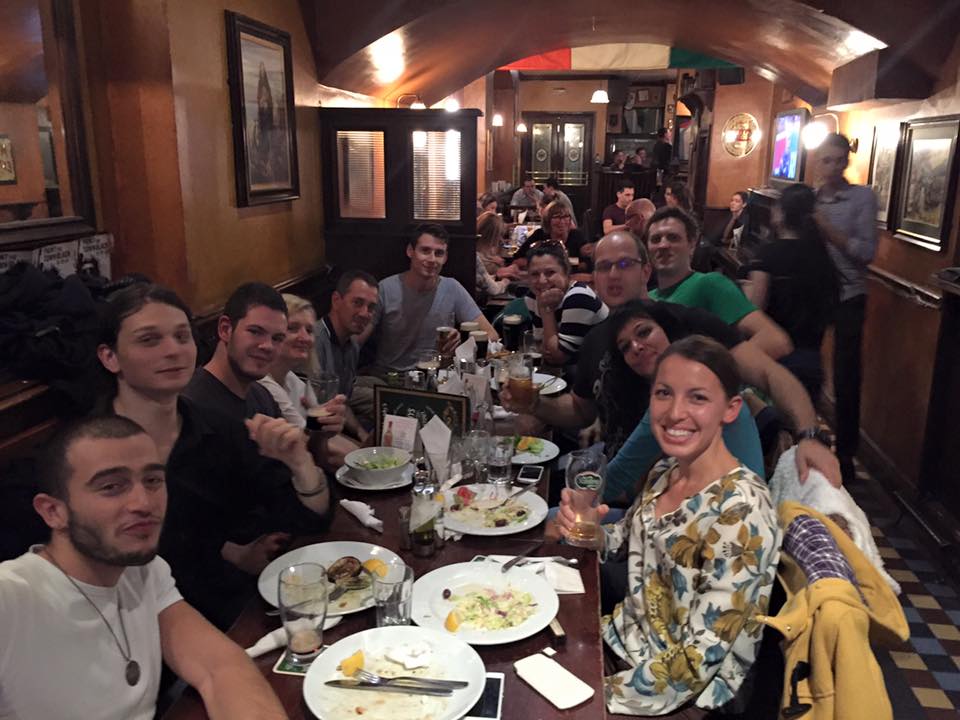 Feb 2016 - Launch of the blog and budget tool
Providing free financial education is an integral part of our mission.
Since the launch, our budget tool has been used by thousands of people to make the most of their money and 800 000 pages of our blog have been viewed.
Delivering fair advice has been essential in building trust in Klear.
Mar 2016 – Klear takes part of the Booster accelerator
We joined in Bratislava a group of 10 great FinTech startups from all over Europe.
This 2-months program was of great value, thanks to many experienced mentors who helped us to confirm and fine-tune our business model and products.
We are also very grateful to the startup ecosystem in Sofia and everyone who supported us in this venture.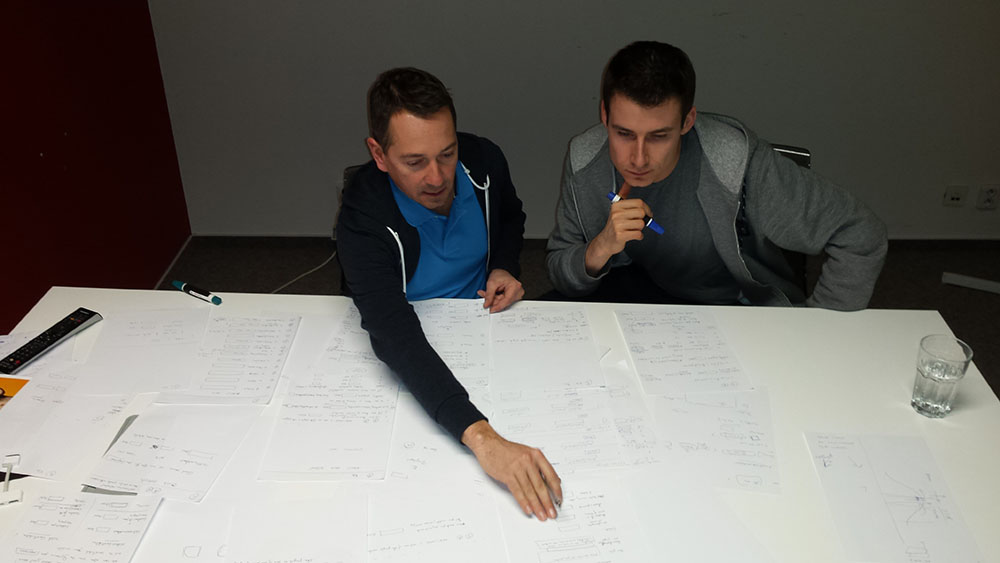 Apr 2016 – First Webit participation
What do you do when the president of the Republic of Bulgaria pops up at your exposing stand at Webit festival?
Well, you take a pic. 😊
That was an incredible event. Still these days, from time to time we hear someone saying us "guys I discovered you at Webit and promised myself to test you when you'll be live. Done!".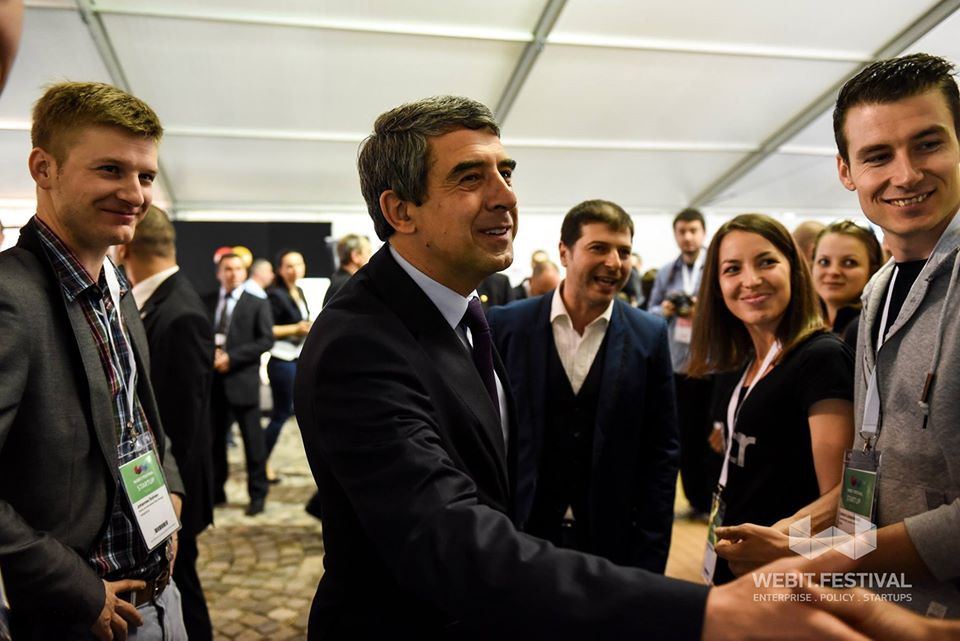 Jun 2016 - Getting the BNB authorization
That what a rather smooth process. The requirements were to have a capital of 1 M BGN and to prove that the company has adequate human and technical resources to operate.
Most difficult task what to get an equivalence of the French Master's degree of Loic, but we made it and on June 2016 we received this nice letter from the BNB.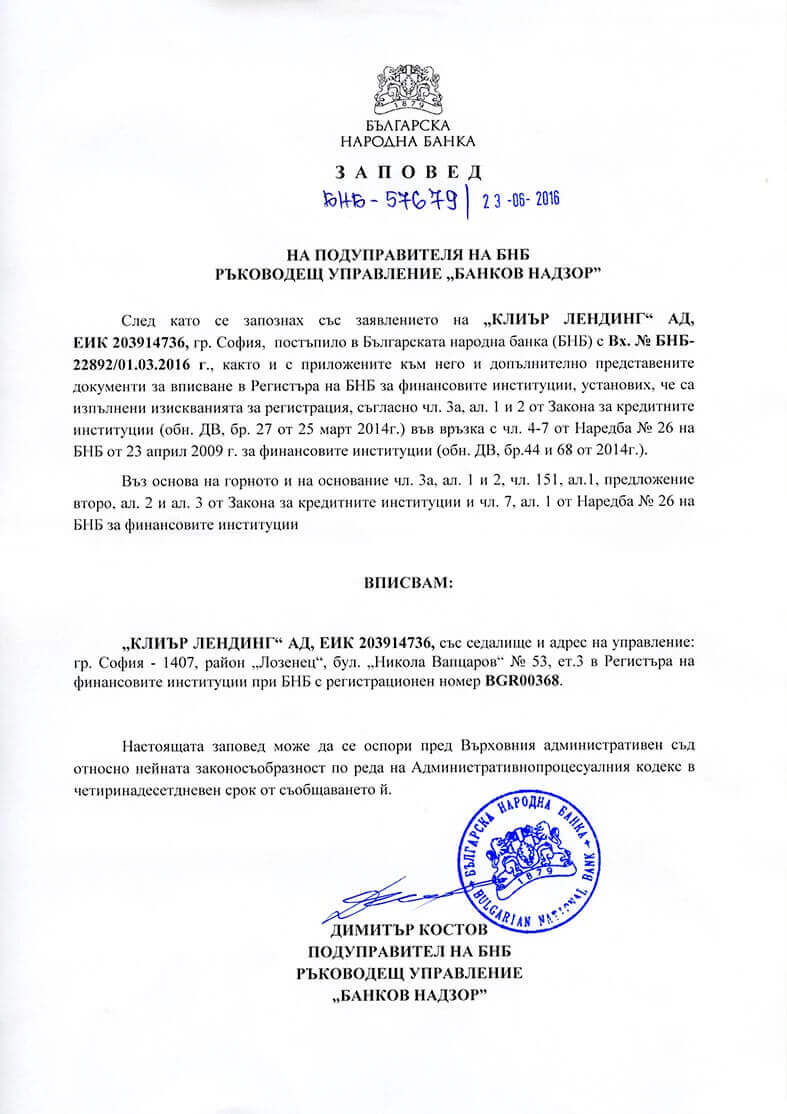 Sep 2016 - Our first loan
M. is our very first customer. He took 8 500 BGN to refinance an existing loan and get a better deal.
This loan is now repaid, and he is still a customer of Klear with a new loan taken in 2019.
Thank you, M. for your loyalty!

Feb 2017 – Our first treasury lender
B. is our first Treasury Lender. He lent Klear 400 000 BGN and is still lending this amount now.
In Klear model, we first finance the loans and then sell them on the marketplace where investors purchase pieces of them. Treasury money is therefore needed to cover this time gap.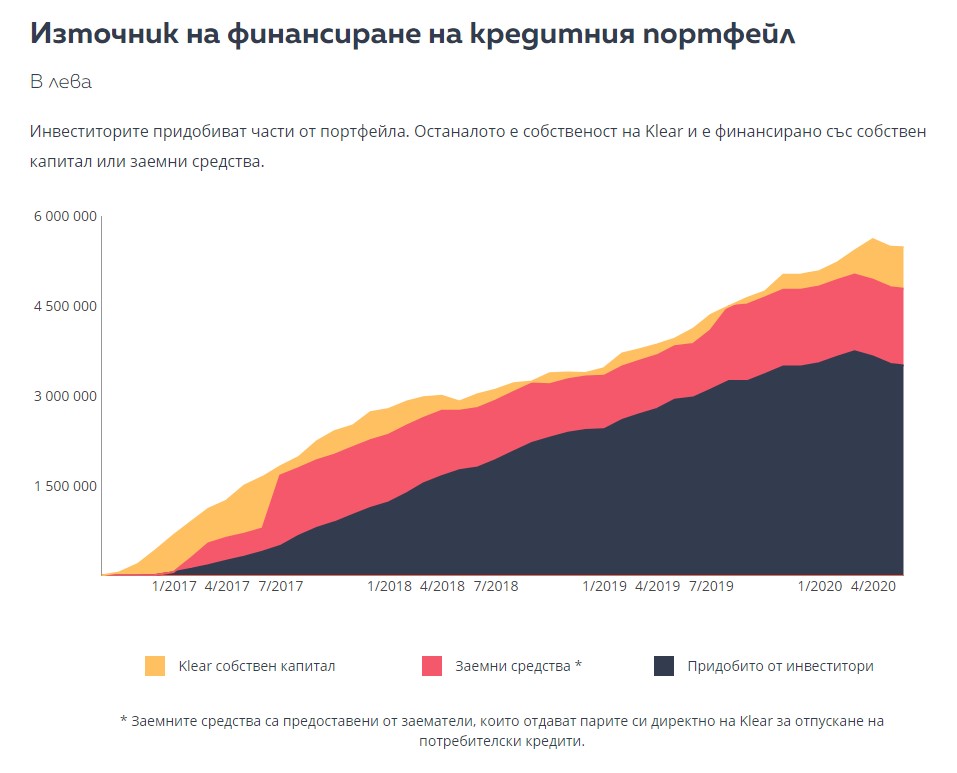 May 2017 - The idlers campaign
This was our first big campaign, targeting investors who do not know what to do with the money sleeping on their bank account…
Kudos to 10K, 20K, Nitram and B2Y Productions for these amazing offbeat videos!
Oct 2017 – 10 000 FB fans
We all know that there are a lot of things on Facebook, and not only interesting things… 😉
But there is something important: when you stumble upon a business page, you first check if some of your friends, people you trust, liked this page.
Reaching 10 000 genuine fans on our Facebook was a great achievement and contributed to spreading the (good) word about Klear!
Dec 2017 – Beer2Beer campaign
This was another campaign, very friendly, which culminated with each of us going to deliver personally branded craft beers at the place of our 30 biggest investors in the platform.
Apr 2018 – Downsizing
Not the best moment for sure, but we had to decrease the expenses to ensure that the company stays long enough above the minimum equity of 1 M BGN imposed by the regulation.
On the other hand, the platform was already running with all the most important features and we did not need anymore such a big development team.
So we said farewell to some colleagues and moved to a smaller office near the National Stadium where we celebrated our 3rd birthday.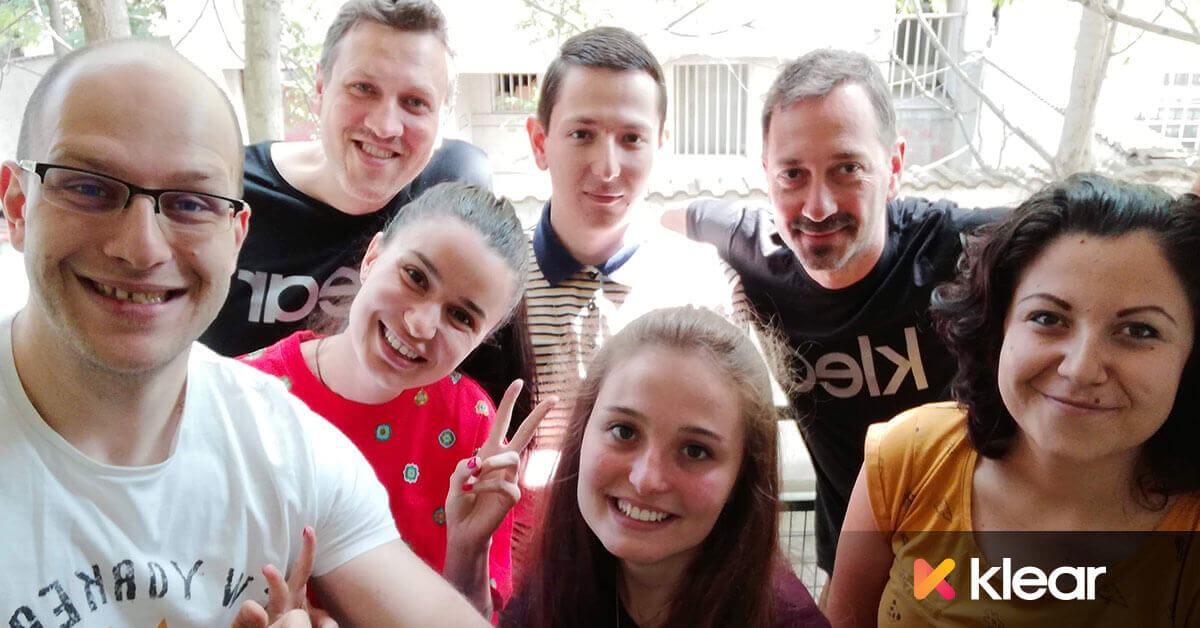 Jul 2018 – New website
Having learnt a lot from already 2 years of P2P lending activity, a big refresh of the website was needed.
That was a project of the first half of 2018 and we launched the new version with new colors, simplified onboarding process, less but more focused text. Were also shown testimonials of real customers and proof like the actual returns achieved by our investors.

Aug 2018 – Best Bulgarian FinTech startup CESawards
For a second year in a row, we won the contest of the best FinTech startup in Bulgaria.
And we could also mention that we had won the Warsaw Mass challenge and were selected among the 10 best startups in the subsequent event in Boston!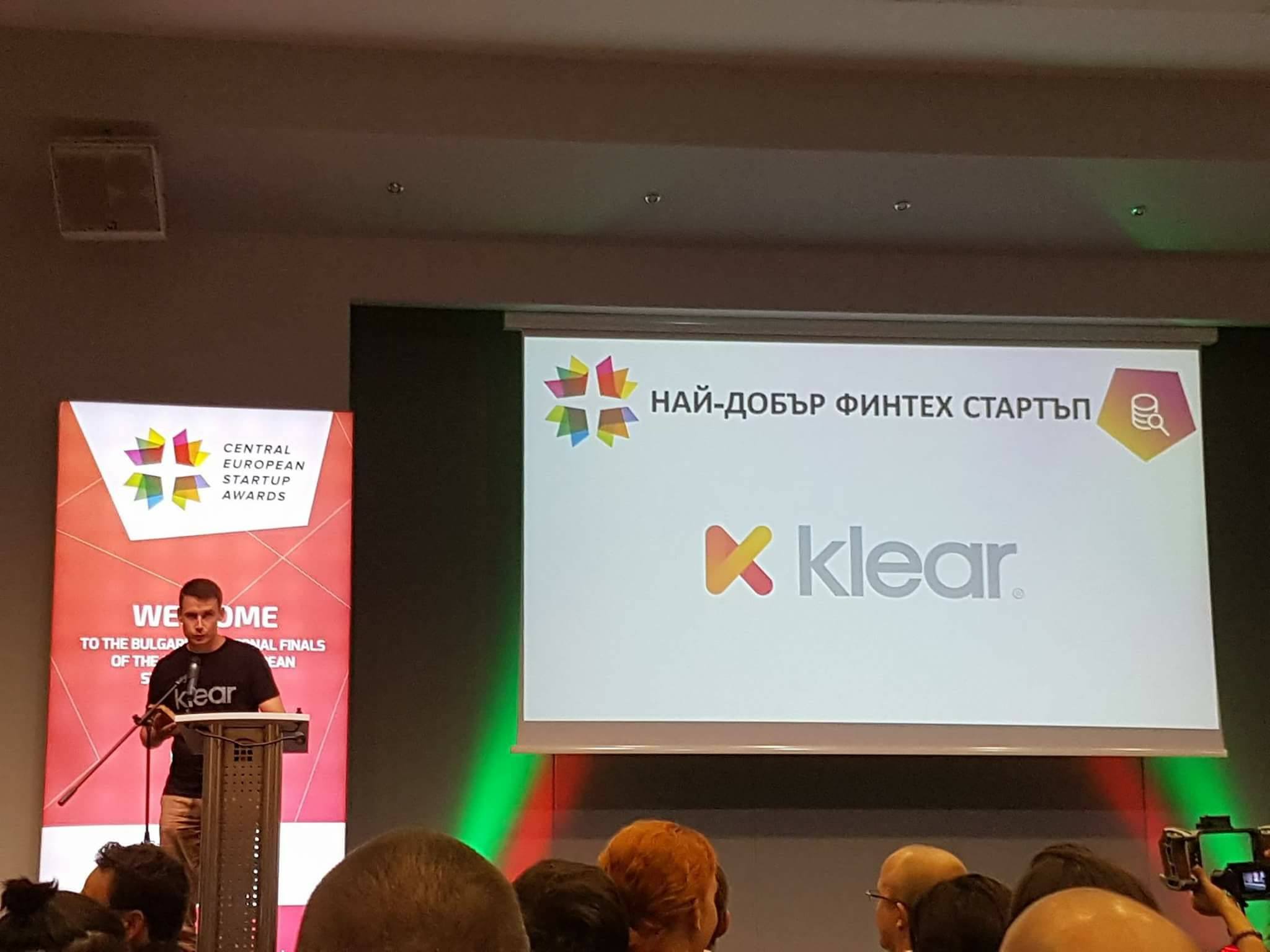 Nov 2018 – We reached 1 000 active investors
2 years after the launch of the investing platform, we crossed the milestone of 1 000 active investors who achieved on average a net return of 6.3%.
You'll find more detailed information about the investment performance and the average profile of our investors in this article below.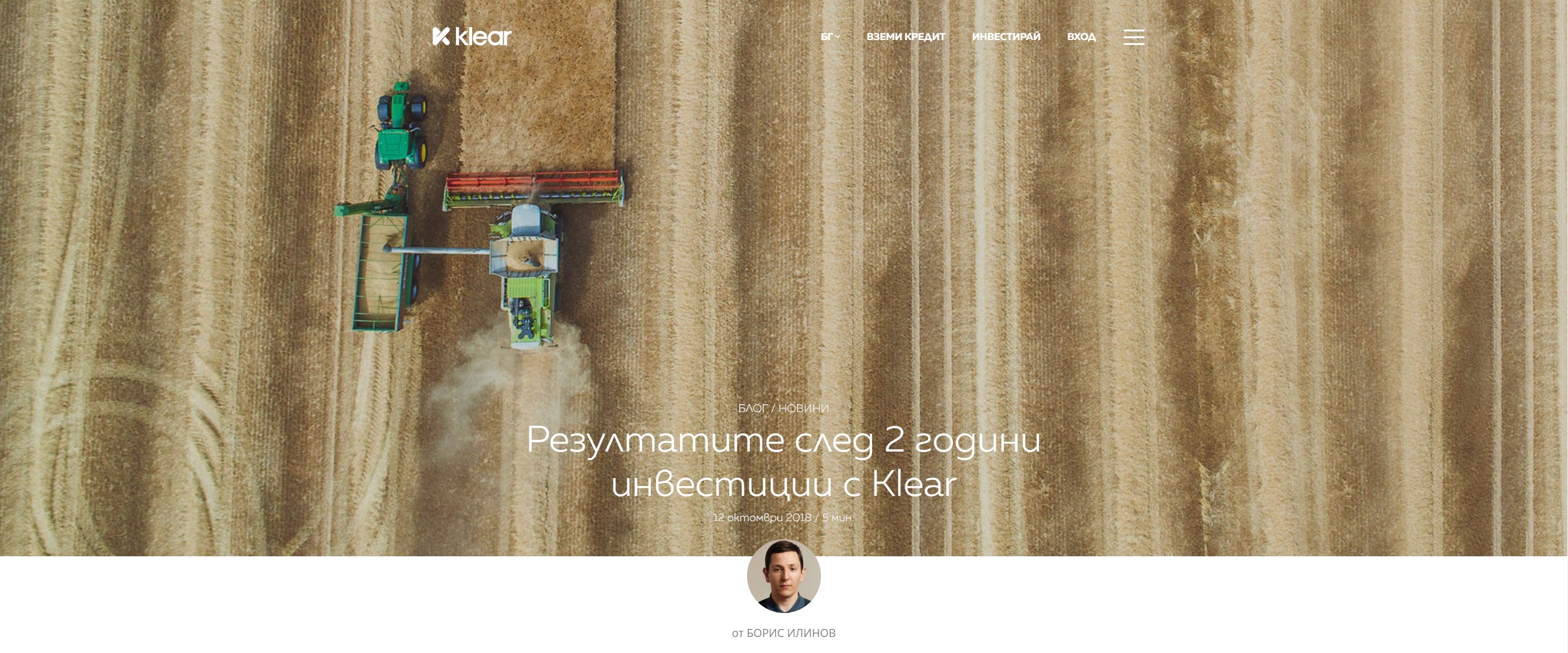 Jun 2019 – Varengold Bank takes 20% share
We had been discussing for some time with Varengold Bank for a treasury lending agreement, i.e. liquidity to fund the growth of the loans' portfolio. Things were progressing smoothly and on the final meeting to close the deal, we got the amazing surprise to be offered equity!
Of course, we said yes and since then Varengold Bank is a very active and supportive shareholder of Klear.
Funny to note that the initial contact took place years ago, at Webit festival 2016… 😊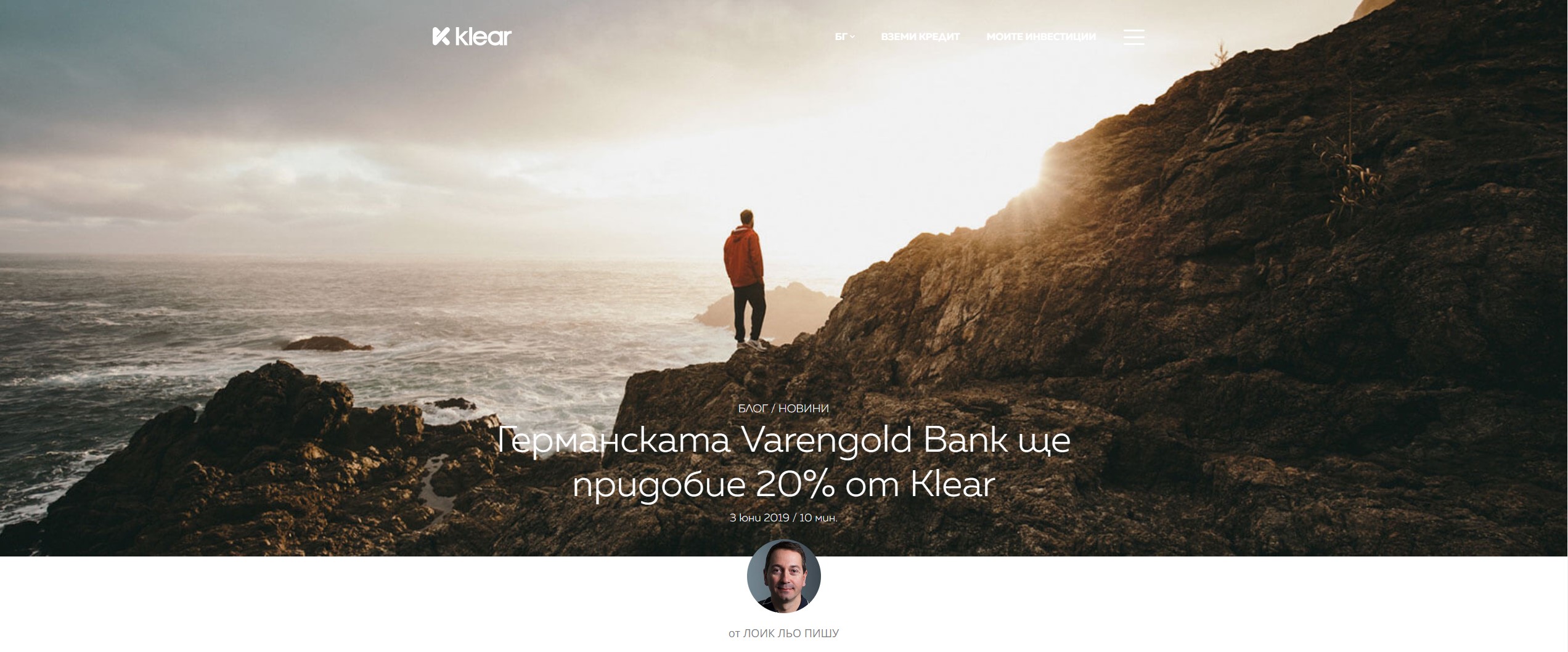 Sept 2019 – 10 M BGN financed loans
This number has been achieved step by step, with a steady growth year after year.
But beyond the number, the most important thing is how we made it.
We strongly believe that it is thanks to the quality of the product. The proof? More than 2/3 of the loans come from repeat borrowers, from friends of our customers and from ex-investors.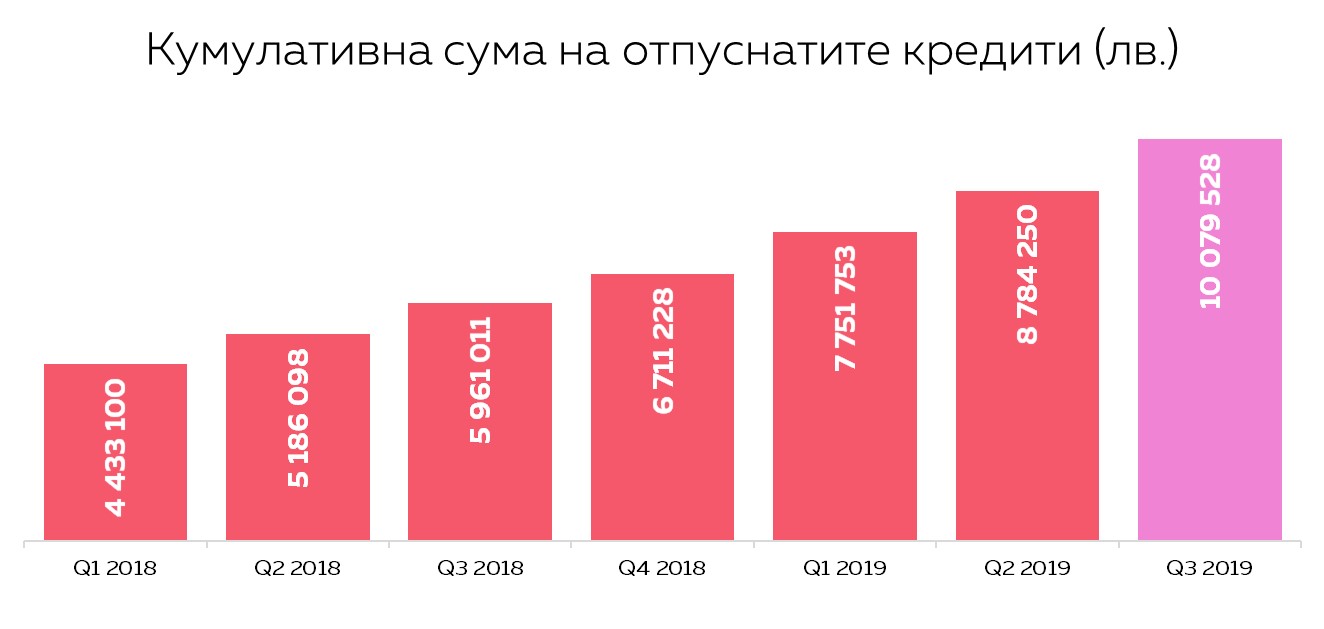 Oct 2019 – Edenred partnership
Being chosen by a large international corporation, leader in its field, is a major recognition of the quality of Klear.
We are so proud to have joined forces with Edenred to bring Financial Well-being at the workplace.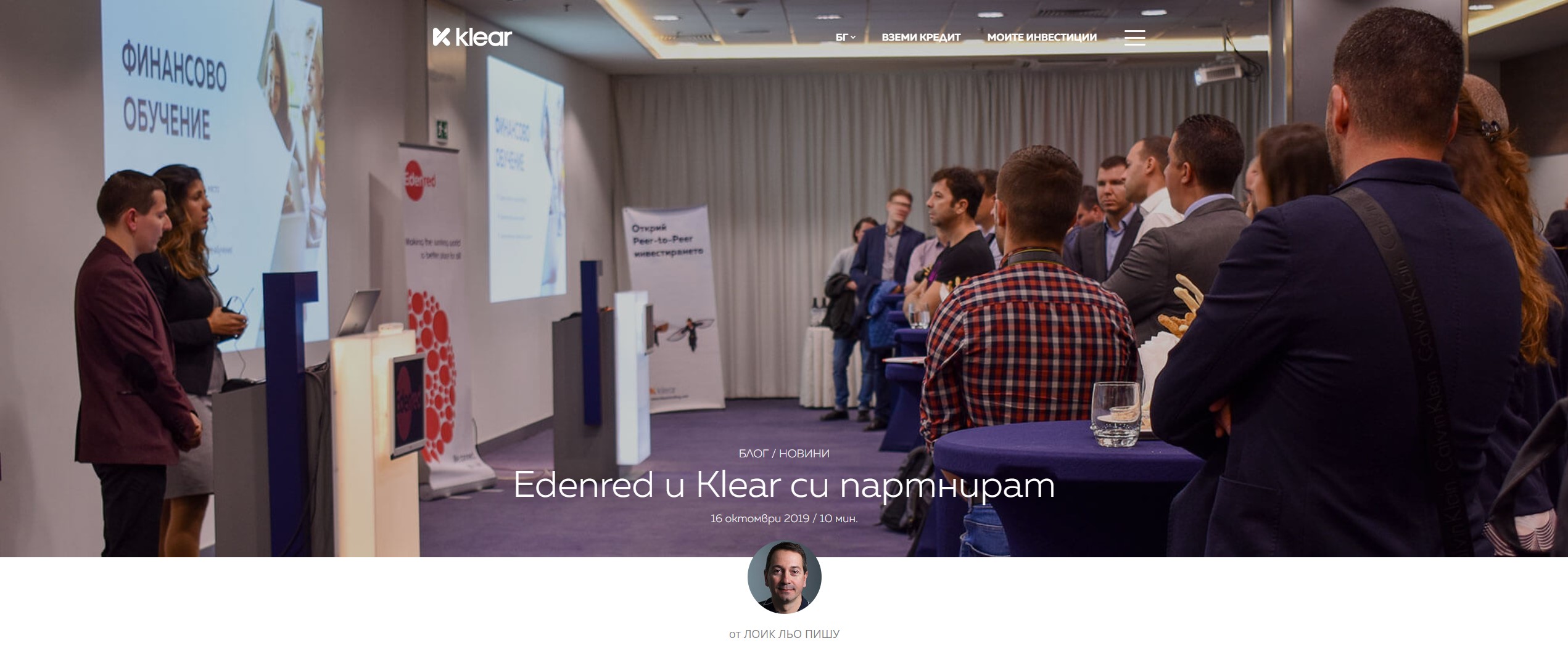 Jan 2020 – +58% growth
2019 was a very good year indeed, with an amount of new loans originated 58% higher than in 2018.
We finished the year with a trend of around ½ Million BGN new loans financed per month!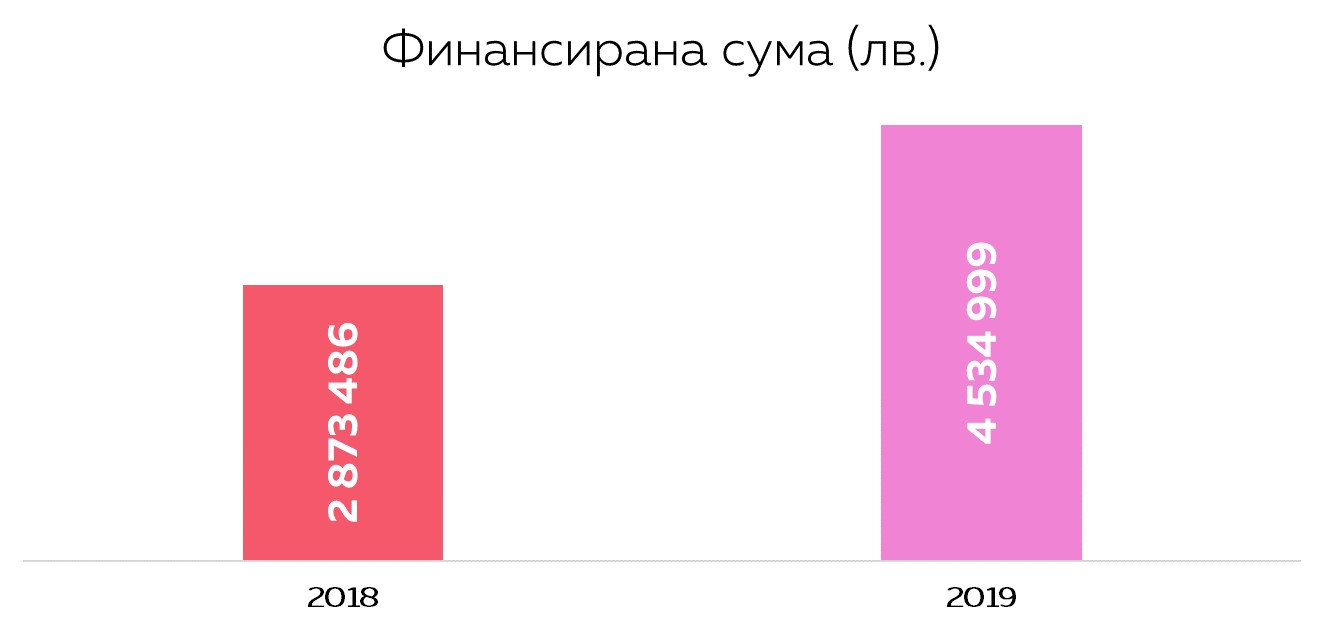 Feb 2020 - #48 UP2P event
It happened at Puzl Coworking place, with a dozen of persons interested in P2P lending model.
We started these events back in 2015, even before being operational, with the goal to popularize this new concept and to answer face to face many questions.
Talking with passion about something we believe in is so good that we continued over the years. Soon, once the safety conditions permit, we'll restart these offline sessions and reach the #50!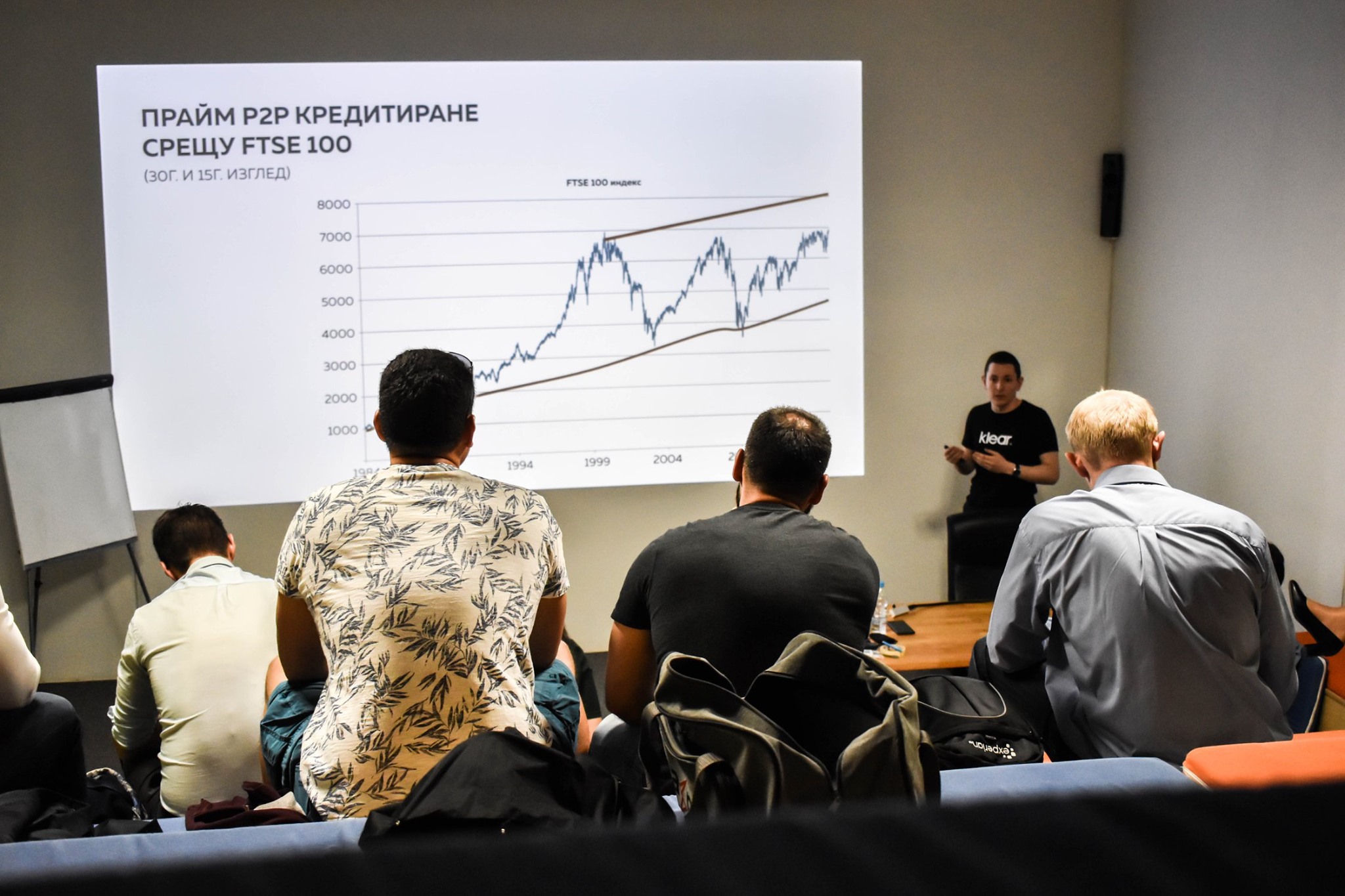 Jun 2020 – 5th birthday
During these 5 years, we have proven that the P2P lending model provides value to everyone and is a sustainable model.
These last months have been tough all around the world.
At Klear, we also experienced it with a drop in new loans financed and we have focused on helping our customers to go through this crisis. So far, we believe we did rather well!
We will get out of this and be even stronger to achieve our mission, in line with what we drew 5 years ago in this short video below.
Thank you all for your support and count on us!