The solution, Klear Financial Well-being powered by Edenred, was unveiled during a special event held at Novotel Hotel on Tuesday 15 October.
Were present many executives from the customers of Edenred, clients of Klear, experts from the FinTech industry, journalists, …
In total, more than 100 persons had the privilege to attend to a lecture from Stoycho Nedev, one of the most knowledgeable FinTech expert in Bulgaria, followed by a presentation of the new product by Medhi Benbouguerra, CEO of Edenred Bulgaria and Velina Ruseva, Business Development Manager at Edenred Bulgaria.
Everyone then had a chance to watch a demo of the Financial Well-being solution and have a drink with like-minded people.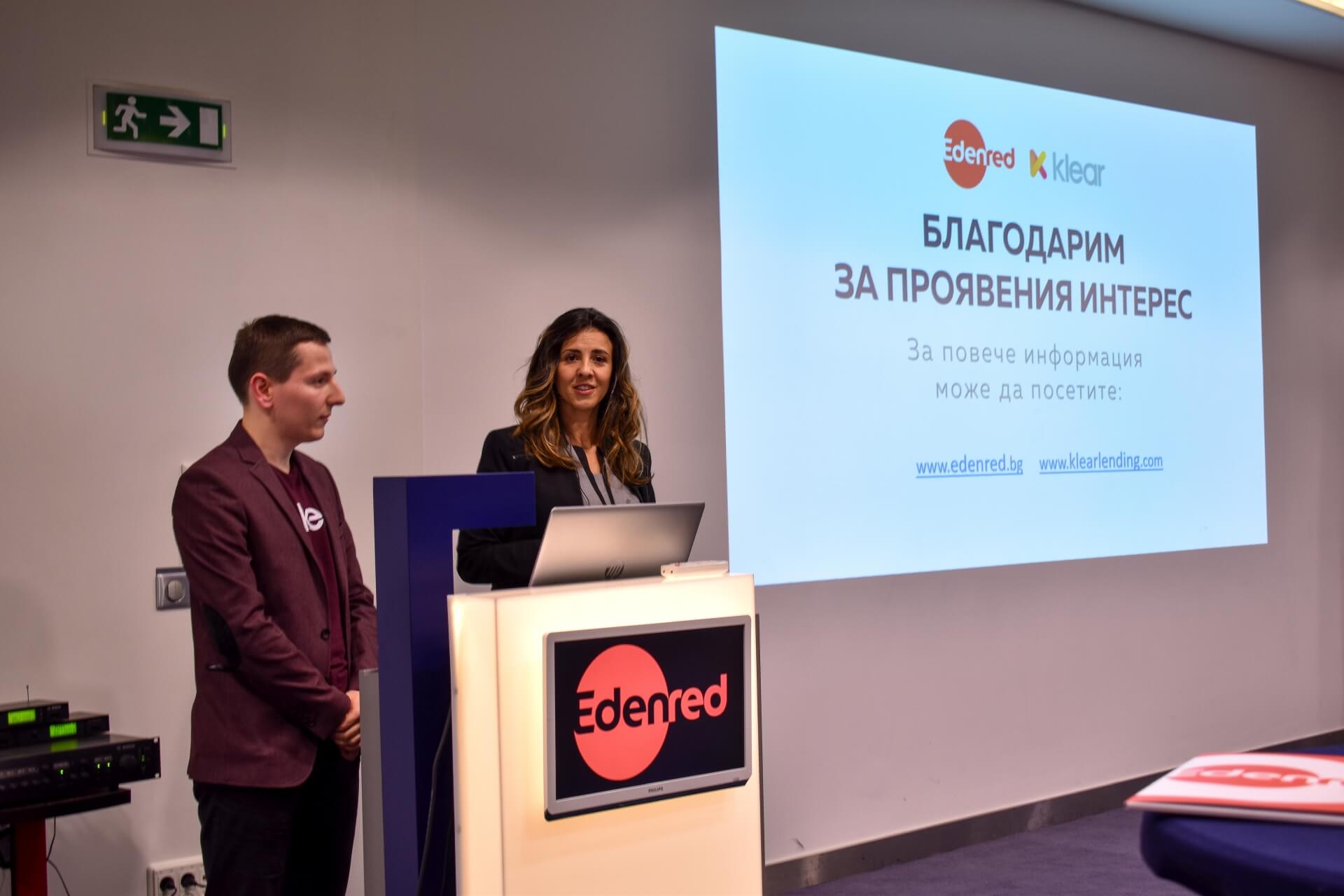 We felt a lot of excitement among all the participants and this gives us great hope for this promising partnership between Edenred and Klear.
You can read below the joint press release.
Edenred and Klear have partnered to offer a new financial employee benefit.
Employees of customers of Edenred, a world leader in payment solutions for the working world, will be able to get free financial education, advance salary payment, personal loans and investment options.
This holistic solution of Financial Well-being is managed by Klear, an innovative FinTech company, which launched the first Bulgarian P2P lending platform in 2016.
"Some of our customers voiced their concern about the financial well-being of their employees and we wondered how we could help them. We looked for an innovative solution and found Klear. I'm thrilled to start providing this new service which enlarges the product range of Edenred and will reinforce our leadership position ", commented Medhi Benbouguerra, CEO of Edenred Bulgaria.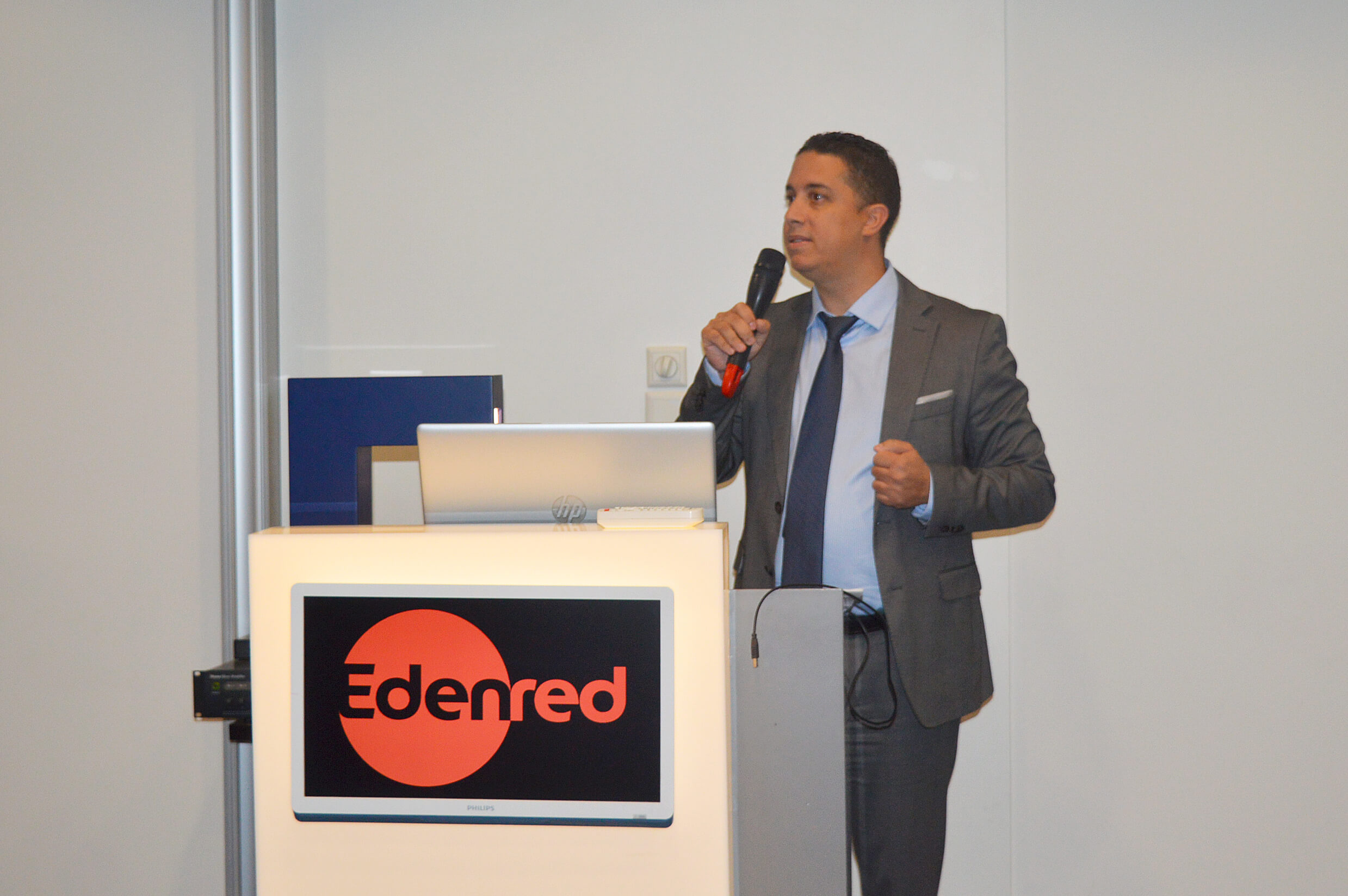 Managing personal finances can be stressful, which impacts on how people feel at work.
Responsible companies acknowledge it. They are getting more and more concerned about the financial wellbeing at the workplace and look for innovative solutions.
On one hand, when Human Resources receive a bailiff request to pledge the salary of an employee, they see firsthand the damages of over indebtedness caused by payday loans or fast cash loans.
On the other hand, in an increasingly competitive labor market, companies can't continuously raise salaries without limits. They need to find creative ways to retain their talents. They look for building a better working environment.
The launch of Klear Financial Well-being powered by Edenred meets the needs of both employers and employees. Thanks to technology, the online solution provides a smooth experience for all users.
"This partnership with Edenred is a fantastic opportunity for Klear. We have developed great products and a unique expertise. Now we can scale up and offer these benefits to a wide segment of customers", said Loic Le Pichoux, CEO of Klear.
About Edenred:
Edenred, the global leader in payment solutions for the working world, connects 830,000 corporate clients, 47 million employee users and 1.7 million partner merchants across 46 countries. Thanks to its global technology platform, the Group managed 2.5 billion transactions in 2018, primarily carried out via mobile applications, online platforms and cards, and representing more than €28 billion in business volume.
Edenred's 8,500 staff are driven by a commitment to improving employees' quality of life, increasing companies' efficiency and boosting merchants' revenues. They achieve this through three business lines:
Employee Benefits (food, meals, well-being, leisure, culture and human services)
Fleet & Mobility Solutions (fuel, tolls, maintenance and business travel)
Complementary solutions, including Corporate Payment Services (virtual payment cards, identified wire transfers and supplier payments), Incentives & Rewards (gift cards and platforms, and incentive programs), and Public Social Programs.
Edenred is listed on the Euronext Paris stock exchange and included in the following indices: CAC Next 20, FTSE4Good, DJSI Europe and MSCI Europe.
For more information: www.edenred.com
About Klear:
Klear is an innovative FinTech company.
Backed by German Varengold Bank, Klear is the first Bulgarian P2P lending platform.
Klear connects people looking for higher returns on their savings with people looking for fairly-priced loans, offering better deals to both sides.
Contact: hello@klearlending.com